Royal Cab LLC serving Clatsop County!
In October, Royal Cab offers multiple discounts: when your fare is over $5 receive a punch on our punch card. Five punches and the 6th ride offers a 5 dollar discount.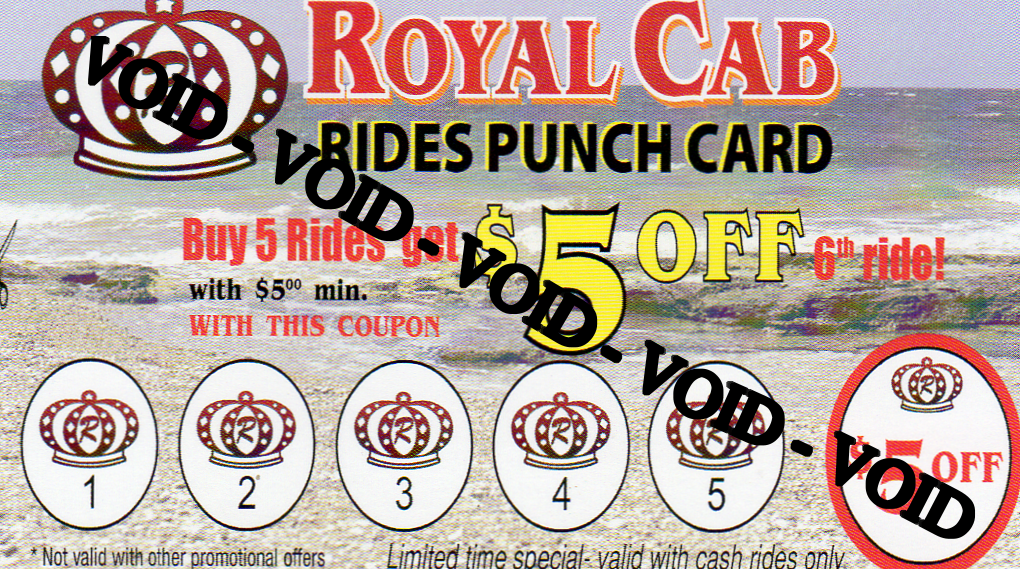 Also in October, print a copy of this coupon and receive $2 off a $5 or more ride. Offer valid only with coupon.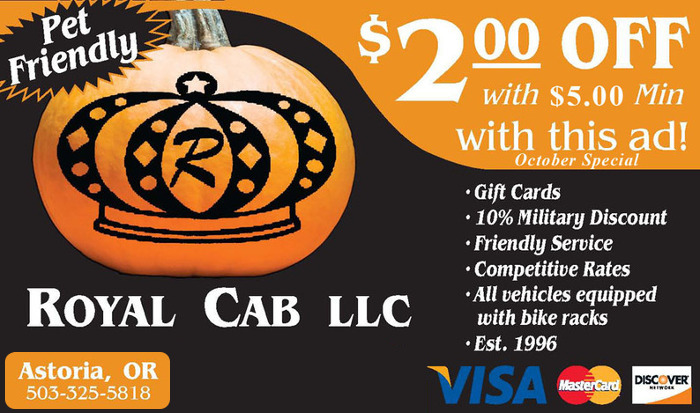 November 15 thru December 24, Royal Cab is proud to offer free rides with purchase of a gift card. Purchase a $50 dollar gift card and receive an additional $25 in rides on the gift card. Offer valid only with coupon .